Aluminium Foam Splints Small Flat
An aluminium foam splint is a highly adaptive splint that can be rolled, folded or formed into almost any application using a quality support bandage.
The Aluminium Foam Splint is a compact, lightweight, a highly versatile device designed for immobilizing bone and soft tissue injuries in emergency settings. It consists of a layer of .016 inches (0.41 mm) strips of smooth aluminium, with a polyethylene closed-cell foam coating.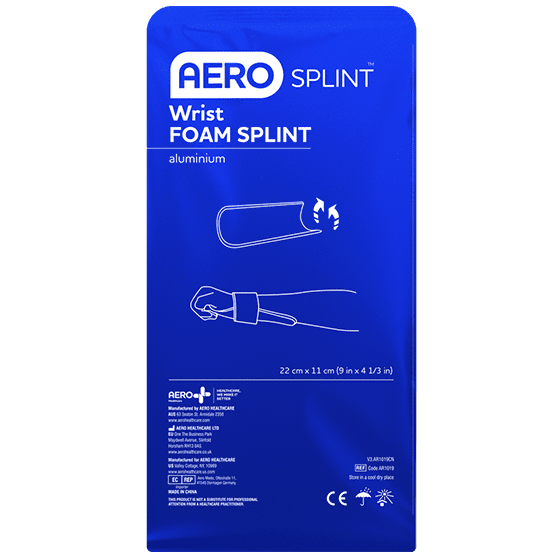 The device is often found in First Aid Kits, Emergency Medical Technician "jump kits," ambulances, and other similar settings. Generally supplied in a roll or as a flat strip up to 36 inches (91 cm) long and 4.25 inches (10.8 cm) wide, it can be unrolled or unfolded and formed to the shape of the injured person's body.
 Once folded into a curve, it becomes relatively rigid and capable of immobilizing several different wounds, including the leg, forearm or humerus. Folded properly. It can also be used to stabilize the cervical spine. It can be easily cut with any scissors or shears to make smaller devices such as finger splints
QUESTIONS & ANSWERS
Have a Question?
Be the first to ask a question about this.
Ask a Question