Brayden Manikin Face Skin 

Replacement latex-free silicon face piece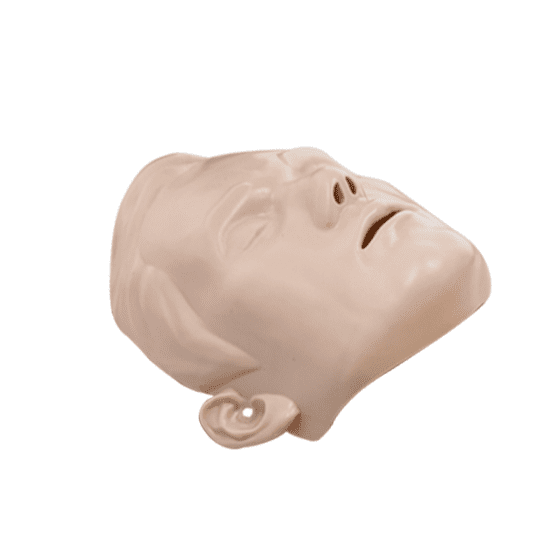 Further information
Brayden was originally designed and developed by the team at Innosonian Inc. Based in Korea, the team are a group of trailblazers! Designers and engineers with a real pedigree. The CEO, Moley Chung, was previously the General Manager to CU Medical Systems, the manufacturer of iPad defibrillators, so he is passionate about developing products that can help people to perform lifesaving skills.  His in-house team are equally as passionate
The Brayden CPR Manikin lets your students see the real point of CPR, getting the blood flowing to the brain and other organs.
Winner of the 2016 iF Design Award for Medicine & Health, this essential visual learning tool instantly reinforces CPR Trainers instructions to students. The Brayden CPR Manikin, dual-mode, help structure CPR training: from learning effective CPR to perfecting CPR technique, following ARC guidelines.
Brayden manikin delivers an exceptional experience for the students and instant feedback. 
First Aid Training 
We offer a range of first aid courses all are nationally accredited. All first aid training is delivered on behalf of Allen's Training RTO 90909.
QUESTIONS & ANSWERS
Have a Question?
Be the first to ask a question about this.
Ask a Question