RAPIDSTOP Non-Medicated Training Haemostatic Gauze

RapidStop Haemostatic Gauze joins the popular range of RapidStop products as a proven training device for simulation-based training.
Z-folded for easy unravelling, in a vacuum-sealed package, the gauze is designed for true realism.
Suitable for use with the range of TraumaSim products.
RapidStop Haemostatic Gauze is designed to improve student retention in the training of excessive bleeding and wound packing.


Training 
ARC Guideline 9.1.1
In life-threatening bleeding, control of bleeding takes priority over airway and breathing interventions. 
For the majority of non-life-threatening cases, first aiders should follow the order of DRSABCD, where control of bleeding follows establishing airway and commencing CPR if required.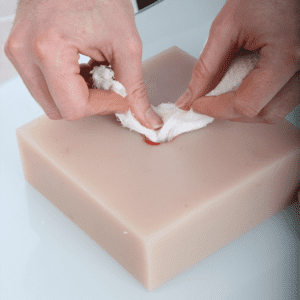 Further information
Prehospital control of bleeding from the torso and junctional area's remains challenging but offers a great potential to improve survival rates. This review aims to provide an overview of potential treatment options in both clinical as preclinical state of research on truncal and junctional bleeding. Since many options have been developed for application in the military primarily, translation to the civilian situation is discussed.
QUESTIONS & ANSWERS
Have a Question?
Be the first to ask a question about this.
Ask a Question